The Monetary Authority of Singapore (MAS) was queried by several Members of Parliament this week who asked the regulatory agency if they intend on following in the footsteps of China and South Korea in banning Bitcoin and other Cryptocurrencies. Additionally, MPs asked how MAS is dealing with money laundering and possible attempts to avoid taxation in the booming digital currency market. Singapore is a leading global Fintech hub and has historically pursued a path of embracing innovations in finance. Any time a regulatory agency encourages innovation and change, risk is involved.
One MP demanded to know what type of educational plans are in the pipeline and
"whether assessments are done on how a collapse of the cryptocurrency market can affect Singapore; what measures does the Ministry have to deal with any such collapse; and whether there are plans to reconsider the setup of a regulatory framework."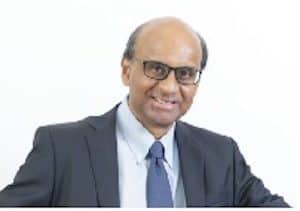 Tharman Shanmugaratnam, Deputy Prime Minister and Minister in charge of MAS, responded to the parliamentary questioning, indicating its intent to monitor the emerging sector of digital currencies but indicated its intent not to ban either Bitcoin or other cryptocurrencies.
Shanmugaratnam called digital currencies an "experiment," where individuals use cryptocurrencies as either a method of payment or a vehicle to trade and profit from gains;
"It is too early to say if they will succeed. If some do succeed, their full implications will also not be known for some time. The Monetary Authority of Singapore has been closely studying these developments and the potential risks they pose. As of now, there is no strong case to ban cryptocurrency trading here. But we will be subjecting those involved as intermediaries to our anti-money laundering regulations. And we will keep highlighting to Singaporeans that they could lose their shirts when they invest money in cryptocurrencies."
The Monetary Authority of Singapore has been closely studying these developments and the potential risks they pose. As of now, there is no strong case to ban #cryptocurrency trading hereClick To Tweet
Shanmugaratnam said the underlying technology, Blockchain or Distributed Ledger Technology (DLT), may have useful applications. With this in mind, MAS has been involved with and encouraging Blockchain experiments with the financial industry.
The Minister acknowledged there are significant risks regarding money laundering, risk of financial lost to investors and assured the MPs that MAS is addressing both of these risks.
"First, money laundering and terrorist financing risks. Cryptocurrency transactions are anonymous. Given also the decentralized systems behind cryptocurrency payments, and the speed at which they can be performed, they can be used to conceal the illicit movement of funds. In fact, today, a significant portion of Bitcoin transactions globally is suspected to be for illicit purposes," stated Shanmugaratnam. "MAS will be imposing anti-money laundering and countering the financing of terrorism (AML/CFT) requirements on the intermediaries that buy, sell or exchange virtual currencies. We set out this AML/CFT regulatory framework for virtual currency intermediaries last year as part of our public consultation on the proposed Payment Services Bill."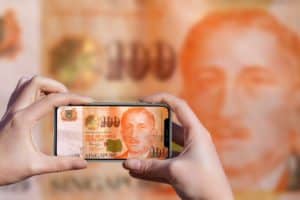 Shanmugaratnam shared that enforcement agencies are monitoring cryptocurrency trading and on the lookout for illegal transactions. All suspicious transactions, including initial coin offerings, are being analysed.
Pertaining to investor risk, Shanmugaratnam pointed to the dramatic plunge in Bitcoin value as illustrative of this risk;
"It is in fact an inherently unstable, high risk game."
MAS has already issued public statements cautioning investors on this intrinsic risk.
"For now, the nature and scale of cryptocurrency trading in Singapore does not pose risks to the safety and integrity of our financial system. Its use in making payments is small, and trading volumes of cryptocurrencies in Singapore are also not high – they are much smaller than in countries like the US, Japan and South Korea. Further, connections between cryptocurrency trading and Singapore's financial system are also not significant at present. Singapore's banking system does not have any significant exposure to global and local entities dealing in cryptocurrencies. We hence do not have broader, systemic risk concerns with regard to cryptocurrencies," added Shanmugaratnam.
Shanmugaratnam said MAS is watching these developments closely as they evolve. He affirmed their intent to encourage innovation in the Blockchain space as some of these innovations may turn out to be "economically or socially useful."
"But equally, we will stay alert to new risks," Shanmugaratnam said.
Singapore's banking system does not have any significant exposure to global and local entities dealing in cryptocurrencies, hence do not have broader, systemic risk concerns with regard to #cryptocurrenciesClick To Tweet
Link to source