Fineqia International Inc. (CSE: FNQ) (OTCPink: FNQQF) (Frankfurt: FNQA) announced on Monday it has made a cash investment for an equity stake in Nivaura, which recently demonstrated the world's first crypto-currency denominated bond issuance that was cleared, settled and registered entirely on a public blockchain. According to Fineqia, Nivaura is a UK fintech start-up launched in July 2016 that is building a new way for automated issuance and administration of financial instruments under the oversight of the U.K.'s Financial Conduct Authority (FCA).
Fineqia stated it joins New York-based Digital Currency Group (DCG), the world's top investor in blockchain companies in 2017 according to market research firm CB Insights, in Nivaura's first institutional financing round. Allen & Overy, the world's eighth largest law firm by revenue according to American Lawyer, also invested in Nivaura. Both received minority equity interest in Nivaura. The company explained:
"Fineqia will be able to deploy the world's first fully automated bond issuance and administration platform utilising Nivaura's technology at significantly lower cost than existing channels. Issuers will be able to structure, execute and administer legally enforceable bond contracts using public blockchain infrastructure. To meet current client requirements, the bonds will be denominated in fiat currency. The cash held in Nivaura's client money accounts will, however, be tokenised to enable blockchain clearing and settlement."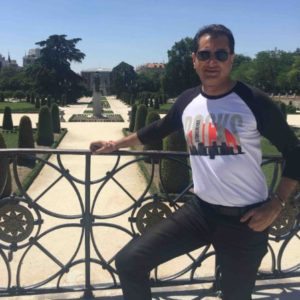 Fineqia CEO, Bundeep Singh Rangar, also commented:
"We're delighted to back Nivaura, whose pioneering technology can work with existing capital markets infrastructure to optimise it, minimize costs and drive transparency. Nivaura's founder Avtar S. Sehra is a leading expert on fintech, cryptocurrency and blockchain in Europe and has worked closely with Fineqia for several years."
The investment in Nivaura comes less than two months after Fineqia announced it took a minority stake in IXL PremFina Limited, an award-winning premium finance solution empowering insurance brokers in the UK.Fineqia added will take advantage of its recent shareholding in PremFina to issue secured premium finance debt securities. Premium finance eliminates the financial strain of lump-sum upfront payments for insurance, thereby promoting financial inclusion within the insurance industry.
Fineqia did not disclose the investment's amount.
Link to source