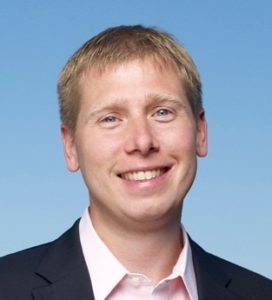 OTC Markets Group, an ATS that lists 10,000 U.S. and global securities, has shared their 2018 OTCQX Best 50, a ranking of top performing OTCQX companies in 2017. This annual ranking of the top 50 U.S. and international companies traded on the OTCQX Best Market is based on an equal weighting of one-year total return and average daily dollar volume growth.
It probably should not come as any surprise but the top ranked company was cryptocurrency related. Specifically, Bitcoin Investment Trust (OTCQX: GBTC).
Bitcoin Investment Trust is a private, open-ended trust that is invests exclusively in bitcoin. Investors may gain exposure to the price movement of Bitcoin without the hassle of creating a wallet. The BIT's sponsor is Grayscale Investments, a wholly-owned subsidiary of Digital Currency Group – which is Barry Silbert's current gig. Silbert was originally of Second Market fame, which was acquired by NASDAQ, and then he moved big into the cryptocurrency space.
Jason Paltrowitz, Executive Vice President of Corporate Services at OTC Markets Group, commented on the OTC rankings;
"This year's roster of companies represented a wide range of sectors and industries, from global markets and innovators such as the Bitcoin Investment Trust, to established community banks, airlines and resources. These leading companies represent a diverse landscape of issuers from around the globe and here in the U.S. We are pleased to congratulate our 2018 OTCQX Best 50 companies on their stellar performance and their commitment to providing a premium, efficient trading market that serves their investor base."
Overall, the 2018 OTCQX Best 50 companies traded an aggregate $19.9 billion in dollar volume in 2017. The companies delivered to investors an average total return of 120%.
The top performing International company ranked at #2 was Amerigo Resources Ltd. (OTCQX: ARREF). OTC Markets pointed out that twenty-one regional and community banks were included in this year's list. Nine companies from last year's ranking remained on the list in 2018.
The list in its entirety is below.
| | | |
| --- | --- | --- |
| Rank | Company | Symbol |
| 1 | Bitcoin Investment Trust | GBTC |
| 2 | Amerigo Resources Ltd. | ARREF |
| 3 | Novo Resources Corp | NSRPF |
| 4 | Village Farms International Inc. | VFFIF |
| 5 | Mission Valley Bancorp | MVLY |
| 6 | Immunovaccine Inc. | IMMVF |
| 7 | Kroton Educacional SA | KROTY |
| 8 | CIBT Education Group, Inc. | MBAIF |
| 9 | First West Virginia Bancorp, Inc. | FWVB |
| 10 | First Colebrook Bancorp, Inc. | FCNH |
| 11 | First Resource Bank (Exton, PA) | FRSB |
| 12 | OurPet's Company | OPCO |
| 13 | F & M Bank Corp. | FMBM |
| 14 | Blackhawk Bancorp, Inc. | BHWB |
| 15 | PBB Bancorp | PBCA |
| 16 | Excelsior Mining Corp. | EXMGF |
| 17 | Critical Elements Corp | CRECF |
| 18 | Estacio Participacoes S.A. | ECPCY |
| 19 | Prime Meridian Holding Co. | PMHG |
| 20 | Oncolytics Biotech Inc. | ONCYF |
| 21 | Corvus Gold, Inc. | CORVF |
| 22 | Nemaska Lithium, Inc. | NMKEF |
| 23 | Mason Graphite Inc. | MGPHF |
| 24 | Ivanhoe Mines Ltd. | IVPAF |
| 25 | Starpharma Holdings Ltd. | SPHRY, SPHRF |
| 26 | Commencement Bank (WA) | CBWA |
| 27 | Parkway Acquisition Corp | PKKW |
| 28 | Meritage Hospitality Group, Inc. | MHGU |
| 29 | Royal Financial, Inc. | RYFL |
| 30 | Columbus Gold Corp. | CBGDF |
| 31 | Northern Graphite Corp. | NGPHF |
| 32 | Deutsche Lufthansa AG | DLAKY,DLAKF |
| 33 | Suncrest Bank (Visalia, CA) | SBKK |
| 34 | Coastal Banking Company, Inc. | CBCO |
| 35 | Repro Med Systems, Inc. | REPR |
| 36 | FVCBankcorp, Inc. | FVCB |
| 37 | BNP Paribas | BNPQY,BNPQF |
| 38 | Kentucky Bancshares, Inc. | KTYB |
| 39 | Air Canada | ACDVF |
| 40 | Riverview Financial Corp. | RIVE |
| 41 | Virginia National Bankshares Corporation | VABK |
| 42 | Katahdin Bankshares Corp. | KTHN |
| 43 | OmniComm Systems, Inc. | OMCM |
| 44 | Rocky Mountain Dealerships Inc. | RCKXF |
| 45 | Freedom Bank of Virginia (Fairfax) | FDVA |
| 46 | Amazing Energy Oil & Gas Co. | AMAZ |
| 47 | FNCB Bancorp, Inc. | FNCB |
| 48 | Metso Corporation | MXCYY |
| 49 | First Priority Financial Corp. | FPBK |
| 50 | Smith-Midland Corp. | SMID |
Link to source