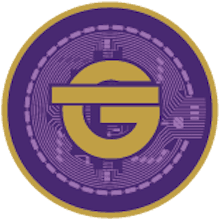 Crowd Genie Financial Services Pte Ltd, regulated by the Monetary Authority of Singapore (MAS), has announced an initial coin offering (ICO) via their related entity CGSPV Pte. Ltd. The peer to peer lender states that it intends on issuing 60 million Crowd Genie Coins, or CGCoins, for a soft cap of USD $5 million. The public sale commences today and 400 CGCoins may be purchased for a single ETH. Bonus CGCOINs, between an additional 5% and 25%, will be given to early buyers as an incentive.
Crowd Genie had a pre-sale in November 2017 during which a 50% bonus was offered for CGCOINs purchased raising approximately USD $2 million.
The company explains that investors of CGCOINs may use the tokens to invest in loans on Crowd Genie's platform. Alternatively, the digital currency may be traded at the exchange. As part of the ICO plan, Crowd Genie intends to use 80% of CGSPV's distributable profit to buy back CGCOINs at the market price on a quarterly basis, thus providing support to the price of CGCOINs.
Crowd Genie is an operational P2P lending platform that is focussed on providing Small and Medium-sized Enterprises access to loans from individuals and companies. It was granted a "Dealing in Securities" license by the MAS in March 2017 and is one of a few P2P lenders in Singapore with this license. The platform has been operational for approximately 20 months.
Crowd Genie emphasizes that is is compliant with MAS regulations and incorporates a strict system of KYC checks and due diligence performed for all users.
Crowd Genie makes a co-investment for every loan listing on the platform and the platform also requires all loans to be backed by the personal guarantees of the borrower company's director(s).
Akshay Mehra, founder and CEO of Crowd Genie, says that traditional financial institutions have not been able to meet the funding requirements of SMEs. He describes the market for P2P lending in Singapore as huge;
"In Singapore alone, If P2P lenders contributed to the same proportion of total lending as in the UK, the market size would be more than S$1.35 billion. Crowd Genie is proud to be one of few MAS-licensed P2P lenders in Singapore and compared to most ICOs which do not have an operating history, we have a strong operating track record of 20 months. "
Crowd Genie also stated it will integrate Blockchain technology into its platform. This is expected to enable transactions between lenders and borrowers to be done in a cost-efficient way as it removes the need for multiple layers of transactions in between, and ensures a more robust and transparent system due to the accessibility of the blockchain ledger to the public.
To invest in loans on the platform, lenders will need to purchase CGCOINs and transfer them to borrowers, who can then convert these coins into actual currency. Each party will have a unique 'Digital Passport' that contains information for a KYC verification process that is faster and yet more rigorous due to the capabilities of the blockchain technology. At the same time, the fractionalisation of assets on the Crowd Genie platform is made possible by blockchain technology which keeps track of transactions, and allows the use of CGCOINs to invest or trade any asset in any fraction, supporting higher liquidity in the platform.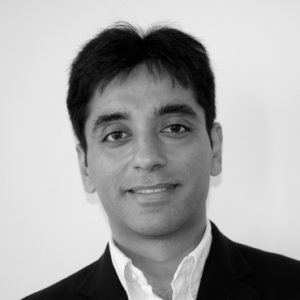 "As part of our vision, we aim to dramatically expand capital flows within the Asian region with our blockchain-enabled platform. One of the biggest issues we are addressing is the costliness of current processes due to the need for financial intermediaries. Using blockchain technology, the Crowd Genie platform will be able to replace complicated and time-consuming processes, such as due diligence and compliance, that intermediaries are currently offering at substantial fees. With the ability to fractionalise any asset and the use of CGCOINs, we are confident of widespread adoption among borrowers and lenders, leading to the formation of a potentially powerful financial ecosystem," said Mehra.
Another feature of the system involves the ability of borrowers to earn CGCOIN credits through delivering on-time repayments. By rewarding SMEs with CGCOIN credits and other benefits like enhanced borrower's reputation coupled with lower interest rates and access to higher loan amounts in the future.
Have a crowdfunding offering you'd like to share? Submit an offering for consideration using our Submit a Tip form and we may share it on our site!