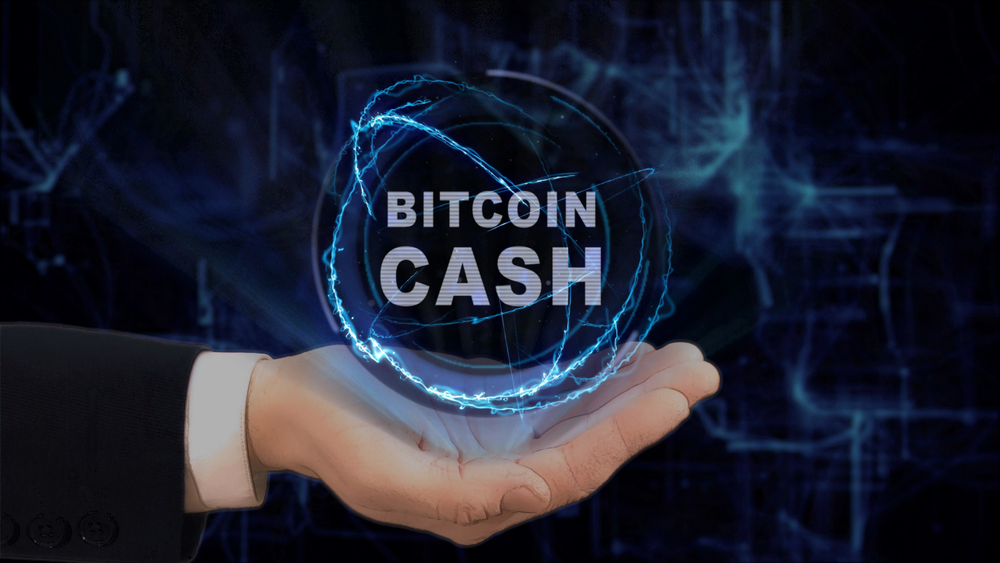 Bitcoin Cash has been on the news for the past two months, both for positive and negative reasons. However, in the past two weeks, the currency made one of the fightbacks of the year, hitting $230 on December 21. However, the currency couldn't maintain the momentum and at press time, the currency was trading at $164. Since hitting its 30-day high a week ago, BCH has lost 29 percent of its value. Its 24-hour trading volume has also dropped by a whopping 83 percent to stand at $335 million.
Meanwhile, the future could be bleak for Bitcoin Cash according to one crypto venture capital firm head. This comes after reports revealed that one of its main ally, Bitmain, is going through financial strain and is on the brink of laying off 85 percent of its workforce. The Beijing-based ASIC manufacturer is a major BCH ally and owns a large chunk of BCH coins. It could end up selling them to keep the lights on.
A Lackluster Market For Bitcoin Cash
Bitcoin Cash hasn't been one to register billions in trading volume in the recent past. However, leading up to its 180 percent rise last week, the currency's trading volume shot up by an astonishing 2,700 percent. The currency had opened last week trading $70 million on Monday. By Friday, the value of the trading volume had shot up to $2 billion.
It has been anything but rosy since for the currency, which is the fourth-largest by market cap. At press time, the currency had dropped 3 percent in the past 24 hours, and almost 30 percent since Friday last week. Since the week began, the currency has already regressed by 20 percent.
However, BCH investors can take solace in that it's not the only currency that has seen red in the past 24 hours. In the top 10 cryptos by market cap, only Bitcoin and TRON registered gains, albeit very small gains. Bitcoin gained 0.2 percent to hit $3,800, with TRON gaining 1.32 percent.
Bitmain Woes Could Spell Doom
Recently, it has emerged that the world's largest ASIC manufacturer Bitmain is experiencing deep financial issues. The Jihan Wu-led firm became the highest-valued crypto startup this year, but the bear market is taking its toll.
According to Samson Mow, the CSO of blockchain firm Blockstream, Bitmain intends to lay off as much as 85 percent of its 'non-essential' staff. Mow tweeted:
Reports in China are now saying that Bitmain layoffs are likely to be as high as 85%, not 50%. All non-essential business units are cut. Teams working on AI initiatives are decimated
The implications on Bitcoin Cash could be catastrophic, a fact one crypto VC investor was quick to highlight. Bitmain and its leader Wu were some of the strongest backers of the Bitcoin ABC chain during the hard fork. Together with the Bitcoin.com pool, Bitmain's mining pools contributed the largest mining power to ABC. This greatly shaped the outcome of the hard fork.
Moreover, Bitmain holds a huge stash of Bitcoin Cash tokens. Should things not begin to look up for the mining hardware manufacturer, it could end up selling most of the stash to keep the lights on. According to reports, Bitmain owns 1 million Bitcoin Cash coins. At the current market rate, the stash is worth $165 million.
Kyle Samani, a managing partner at Multicoin Capital, a crypto-focused VC firm stated:
This is extremely bearish for BCH and LTC

The only reason to make cuts this drastic are because you're about to run out of cash

Meanwhile, they still have 1 BCH and 1M LTC on their balance sheet. Those are going to be liquidated soon to keep the lights on https://t.co/kneSRcK2li

— Kyle Samani (@KyleSamani) December 26, 2018
The post Bitcoin Cash Struggles At $165, Volume Halves As Key Ally Looks Shaky appeared first on NullTX.
GET NOTIFIED: Sign Up For Token Sale Alerts!
Link to source